Biomedics 1 Day Extra (30 lenses)
Biomedics 1 Day Extra are daily contact lenses from CooperVision. They feature extra UV protection and a light tint for easier handling. Naturally comfortable, these lenses are ideal for beginners or occasional wear.
Smart alternative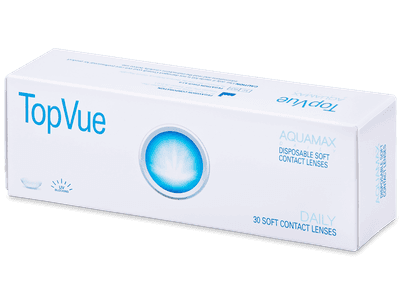 TopVue Daily (30 lenses)
In stock
UV filter
Soft and pleasant material
Extra thin edges
Daily Disposable Contact Lenses Biomedics 1 Day Extra
Daily contact lenses Biomedics 1 Day Extra by manufacturer CooperVision are designed for maximum all-day comfort for your eyes. These daily contact lenses are characterized by very thin edges, and due to this, they don´t irritate the eye and are very well tolerated. Biomedics 1 Day Extra contain UV filters and are lightly tinted for easy handling. Package contains 30 pieces.
You can also choose a larger pack of Biomedics 1 Day Extra at a more-effective price.
Maximum natural comfort
Biomedics 1 Day Extra are often sought after by first-time users or those who wear monthly contact lenses and no longer wish to care for them. Daily contact lenses are also considered as the most comfortable and healthiest way of wearing contact lenses.
Properties - Biomedics 1 Day Extra (30 lenses)
Manufacturer:
CooperVision
BC:

8.80,

8.60

DIA:

14.20

Pack size:
30 lenses
Replacement schedule:

1 Day

Expiration:

12 months and more

Oxygen permeability:

33 Dk/t

Water content:

55%

Lenses Product name:

Biomedics 1 Day Extra

Power range:

from -10.00 to +6.00

Extended or overnight wear:

No

UV filter:

No

Lenses Material:

Ocufilcon D

Medical Device:

Yes