Dealer Discount System
Discount for contact lenses and accessories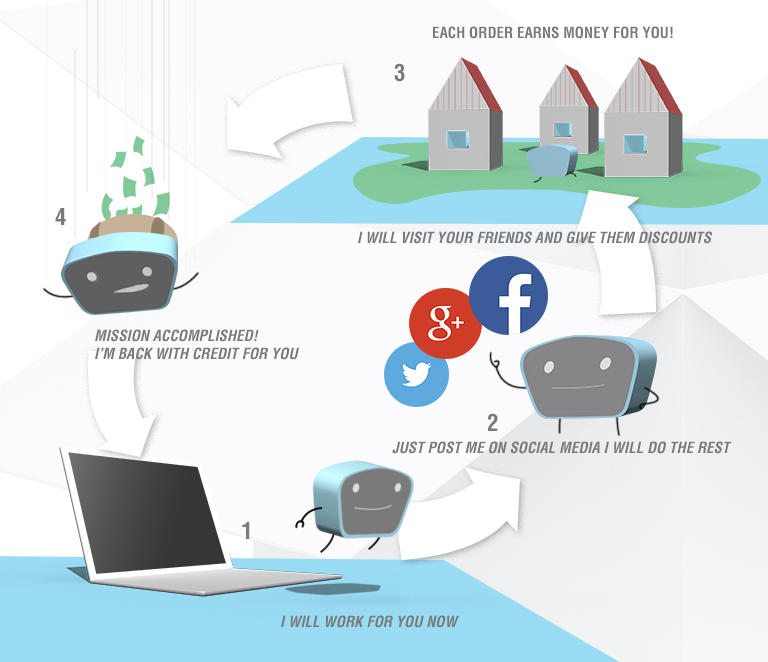 Please note the discount code is issued to you by email upon registration. It corresponds to your customer account on Alensa.ie and is not an order number. The code may be shared and used indefinitely.
How the dealer discount code is applied
Cody made a purchase of €100 and received the discount code DC0TP7L96G80. He shared his code with his colleague, Annie, and also told his girlfriend, Rebecca, about it. Annie used the code and ordered products worth €80, and got a 3% discount, reducing her bill to €77.60. Rebecca also used the code and ordered goods for €90. She also saved 3% and paid €87.3.
Now, lucky Cody benefits most from this deal. Three weeks after the completion of Annie and Rebecca's orders, Cody's account was credited with 3% of the amount of each of his friends' purchases: €2.4 from Annie and €2.70 from Rebecca. The next time Cody orders his lenses, he'll save €5.10!
How can I share my dealer discount code?
You can share your Alensa.ie discount code with all your friends, family, and colleagues. And, you can also share your code on any social media platform and help your friends' friends, or even strangers. Pass it around, and share the savings!!
Most discussed