MyDay daily disposable (30 lenses)
Smart alternative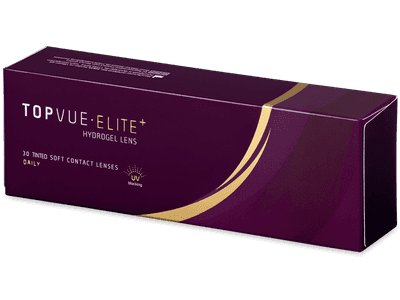 TopVue Elite+ (30 lenses)
In stock
UV filter
Comfortable and healthy wearing
Intensive lens lubrication
MyDay Daily Disposable Contact Lenses
MyDay daily disposable are one-day silicone hydrogel contact lenses made by CooperVision. MyDay daily disposable provide optimal oxygen permeability and offer users healthy and easy use. Contact lenses are supplied in a pack of 30 lenses.
Smart Silicone™ technology
Smart Silicone™ technology combines traditional hydrogel material with silicone-hydrogel. The material stenfilcon A, which combines those mentioned materials, ensures oxygen permeability through the dense network of microscopic channels so the eye gets a sufficient amount of oxygen, which is necessary to maintain healthy eyes and their proper functioning. Hydrophilic (water binding) constituents of the material retains high water content in the lens. The result are soft, eye pleasing and naturally moist lenses - MyDay daily disposable.
Properties - MyDay daily disposable (30 lenses)
| | |
| --- | --- |
| Manufacturer: | CooperVision |
| BC: | 8.40 |
| DIA: | 14.20 |
| Pack size: | 30 lenses |
| Replacement schedule: | 1 Day |
| Oxygen permeability: | 100 Dk/t |
| Expiration: | 12 months and more |
| Water content: | 54% |
| Power range: | from -10.00 to +6.00 |
| Lenses Product name: | MyDay daily disposable |
| Extended or overnight wear: | No |
| Lenses Material: | Stenfilcon A |
| UV filter: | Yes |
| Medical Device: | Yes |