TopVue Monthly (6 lenses)
Add a solution: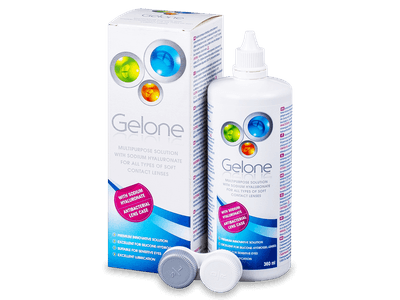 Gelone Solution 360 ml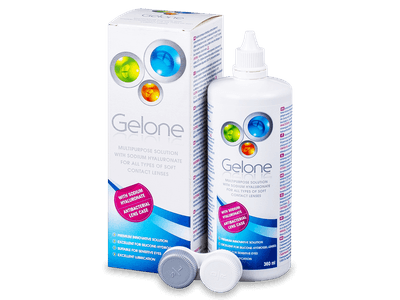 Gelone Solution 360 ml
5.00 €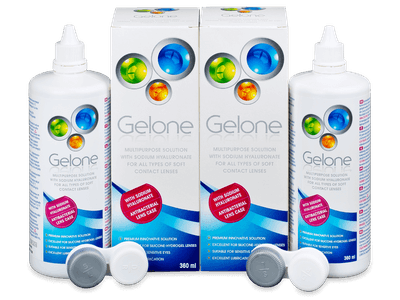 Gelone Solution 2 x 360 ml
10.00 €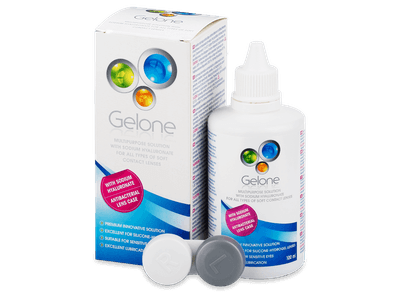 Gelone Solution 100 ml
3.50 €
Comfortable monthly contact lenses TopVue for a very good price
At the beginning of 2011, we introduced new TopVue Monthly Contact Lenses. They are very comfortable and well-tolerated hydrogel lenses with the addition of an extraordinarily effective lubricant - sodium hyaluronate and the PEG (polyethylenglycol) wetting agent, which ensures extraordinary moisture and maximum all-day comfort. Sodium hyaluronate, or hyaluronic acid, is a substance natural to the human body. Besides joints and other body parts, it can be found in the vitreous humour.
Perfectly designed edges
TopVue contact lenses boast very thin edges. The eyelid comes into contact with the lens edge whenever we blink. If the edge is thick, we are aware of the presence of the lens in our eye. Although a seldom-discussed factor, the lens edge is decisive for the comfort of wear.
High quality stable correction
Monthly contact lenses TopVue feature very stable optical correction achieved by the same dioptric power within the whole optical zone. Thanks to this, the lenses provide high-quality vision in any light conditions, which you will appreciate especially when driving in the dark.
Guaranteed Quality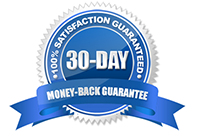 UV filter
TopVue contact lenses are some of the few equipped with a UV filter, absorbing harmful UVA and UVB radiation. It is, of course, always better if contact lenses possess a UV filter, but it is not 100% reliable as the lens covers only a part of your eye, and a bigger part of your white remains exposed to UV radiation. As a result, it is necessary to protect your eyes with sunglasses.
AQUAMAX technology
The AQUAMAX technology uses a new method of applying the UV filter in the production of contact lenses, a method that has no negative impact on their properties. TopVue Monthly contact lenses have thus acquired better mechanical qualities for application (better handling) and comfort.
Recommended use
TopVue Monthly Contact Lenses are not designed for extended overnight wear. At the end of the day the lenses must be removed from the eye, disinfected and put in a cleaning solution for the night. They must be discarded and replaced 30 days after first use.

The lenses are made of Polymacon hydrogel. They contain 38% water and their oxygen permeability is declared to be 26 Dk/t.
Properties - TopVue Monthly (6 lenses)
| | |
| --- | --- |
| Manufacturer: | TopVue |
| BC: | 8.60 |
| DIA: | 14.00 |
| Pack size: | 6 lenses |
| Expiration: | 24 months and more |
| Oxygen permeability: | 26 Dk/t |
| Replacement schedule: | 30 Days |
| Water content: | 38% |
| Power range: | from -12.00 to +4.00 |
| Extended or overnight wear: | No |
| Lenses Material: | Polymacon |
| Lenses Product name: | TopVue Monthly |
| UV filter: | Yes |
| Contains Sodium hyaluronate: | Yes |
| Medical Device: | Yes |
Comments (1)
Do you have any questions?