TopVue Monthly Plus (6 lenses)
21.50 €

21.50
19.50 €

19.50
TopVue Monthly Plus - New Release of Monthly Contact Lenses
TopVue Monthly Plus are monthly contact lenses made from hydrogel material Methafilcon A, with high water content and UV filter. The lenses are slightly coloured for easier manipulation. Thanks to advanced technology, our newly released TopVue Monthly Plus lenses are perfectly moisturised and comfortable for all contact lens wearers. The lenses are supplied in a package of 6 lenses.
Guaranteed Quality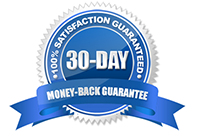 Hydration for Daily wear
TopVue Monthly Plus contact lenses are intended for daily use with a 30-day replacement schedule. At night, it is necessary to remove and store the lenses in a contact lens case filled with solution. The precise design of TopVue Monthly Plus contact lenses provides just the right amount of movement on the eye. The design, together with the high water content (55%), ensures constant lens rehydration, which increases wearing comfort and positively affects eyes health.
Advanced Radial Edge technology with UV filter
TopVue Monthly Plus are designed to provide the best comfort. Thanks to the unique Radial Edge technology, that provides uniform edge thickness, comfort is maximized as friction with the eye lid is minimal. TopVue Monthly Plus contact lenses are equipped with a UV filter absorbing UVA and UVB radiation. It is still necessary to protect your eyes with sunglasses, as the contact lenses only cover a small part of your eyes.
Properties - TopVue Monthly Plus (6 lenses)
| | |
| --- | --- |
| Manufacturer: | TopVue |
| BC: | 8.60 |
| DIA: | 14.30 |
| Pack size: | 6 lenses |
| Expiration: | 24 months and more |
| Oxygen permeability: | 27 Dk/t |
| Replacement schedule: | 30 Days |
| Water content: | 55% |
| Power range: | from -15.00 to +6.00 |
| Lenses Material: | Methafilcon A |
| Extended or overnight wear: | No |
| Lenses Product name: | TopVue Plus |
| UV filter: | Yes |
| Medical Device: | Yes |